A cross-country skiing dream come true ...
THE CROSS-COUNTRY SKIING ELDORADO SEXTEN DOLOMITES
Sexten / Moos in Hochpustertal is the cross-country skiing Eldorado in South Tyrol
Sexten in Hochpustertal and the nearby villages are No. 1 in Italy for cross-country skiing, with over 200 km cross-country ski tracks, making it a real Eldorado for cross-country skiing fans. Sexten / Moos is the ideal entry point for the Hochpustertal loipe network.
From there, you will have access to perfectly maintained loipes from Fischleintal, to Lake Prags, right the way into the Toblach cross-country stadium.

Among the cross-country highlights in Hochpustertal are the Plätzwiese alpine loipe and the Sexten alpine loipe. The alpine loipe in Sexten guides you down the sunny side of the Mitterberg to the rolling hillside of the Nemes Alm and even further to the Coltrondo Alm.

The Hochpustertal cross-country skiing region includes the largest cross-country trail carousel in Europe – the Dolomiti Nordicski in the South Tyrolean Dolomites. The largest connected cross-country skiing region Dolomiti Nordicski stretches across 12 regions with over 1,300 loipe kilometres and features a huge variety of varied and attractive tours in the midst of the South Tyrolean Dolomites. The Cross-Country Ski Pass guarantees snow from approx. mid-December as well as perfectly prepared loipes.

Surrounded by untouched natural countryside and the unique mountain scenery of the Dolomites, as well as the sunny cross-country ski loipes, your cross-country ski holiday in Sexten will be a special experience. The Biovita Hotel Alpi is the perfect accommodation for your winter holiday in Sexten. The entrance to the cross-country ski loipe is located around 150 metres away, connecting you directly with the entire loipe network of Hochpustertal. After an exciting day on the cross-country loipe, take a break in our extensive wellness zone.


Interesting links for your cross-country skiing holiday in Sexten
The cross-country skiing Eldorado Hochpustertal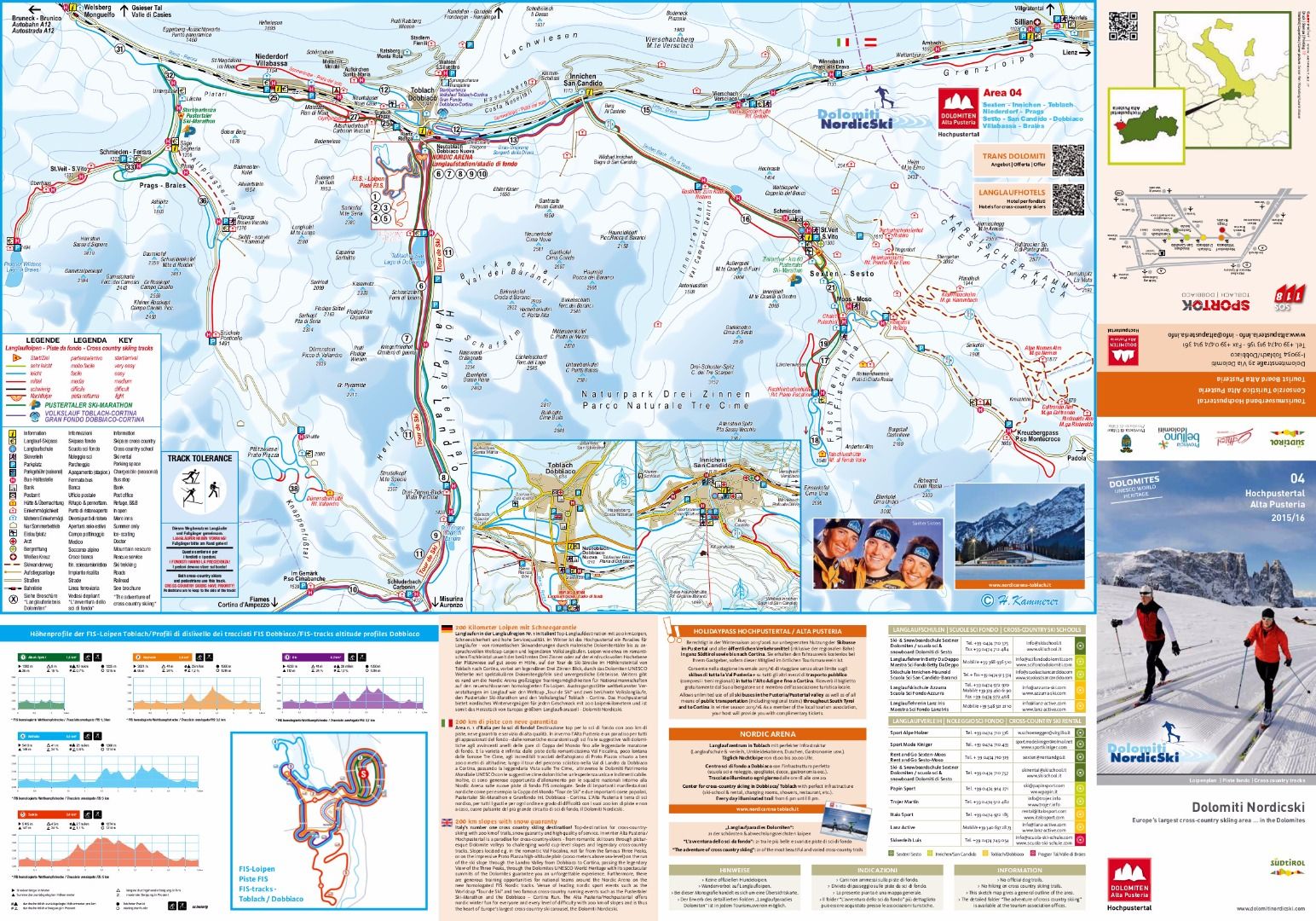 The cross-country skiing region Dolomiti Nordicski